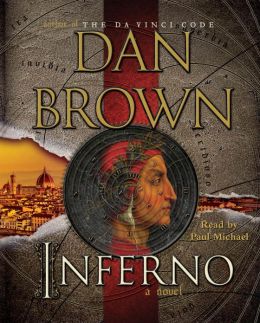 Finished "Inferno" by Dan Brown in a couple of days. Like "The DaVinci Code", "Inferno" is certainly a page turner.
The basic plot is that there is a genius-criminal who intends to solve the world's key problems by killing half of the population. The task is (of course) to figure out where and when the triggering event is supposed to occur and go out to stop it.
I found this book a little too much like my reviews of the "Maze Runner" books - too many miraculous escapes tend to stretch the believability.
I did like the overall plot, but it might not have been as compelling of the thousand year secret society plot underlying the "Da Vinci Code".